Vision Quest
June 19th – 25th, 2017 
The request to become a Pledge is life changing and considered a Rite of Passage to the new You. If you are thinking about Pledging, it is required that you attend one year of Vision Quest Camp, before going to the mountain, as part of the preparation process. Please contact Sweet Medicine for a interview and come meet the Four Winds Community at this year's camp, June 19 -25th, 2017.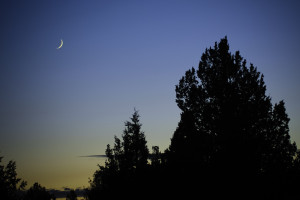 Please write to Sweet Medicine Nation at swtmedicine@gmail.com
Vision Quest is a rite of passage in many Native American cultures. The ceremony of the Vision Quest is one of the most universal and ancient means to find spiritual guidance and purpose for ones life. A Vision Quest offers clarity into the next phase of life.
Vision Quest is usually four days and four nights of fasting in nature within a sacred altar. People who go on a Vision Quest are called Pledges. When someone is going on a Vision Quest, we call it "being planted on the hill" or "going on the mountain." Pledges go through extensive preparations to be planted on the Hill. Each pledge is planted in their own sacred altar during which time they are seeking a vision. In our way, the Great Mystery is another name for Great Spirit, the source of life, or God. Pledges dive deep into their soul connection with Great Mystery while fasting on the mountain. This is also known as "seeking a vision." The Pledges fast and pray day and night, asking for this connection, and they wait for the answer to their prayers. There are also spiritual supporters from the community who come to Vision Quest camp. They come to support by eating and drinking for their friends and loved ones on the Hill. This Vision Quest is held at Deer Haven, which is our sacred land in Terrebonne, Oregon. Pledges and supporters are in the sacred surroundings of the first Church or Cathedral: Nature. It is nature that assists all on the Hill and in camp to have a real spirit connection with what we call the Natural Ways of total connectedness to the Creator.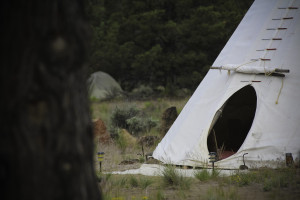 More and more today we are finding humanity returning to nature to be in divine contact with spirit. People new to camp sometimes wonder why their friends and family are going on the Hill. Pledges are seeking a vision for their lives, finding clarity to an issue, asking what should be the next step in their future, what their work is, or how to come into right relationship with all things. It is a challenge of faith, physicality, and focus. We tell supporters that we are here to do the easy part; we come to cook food, go into the purification lodge, eat, drink, and tend the Fire for four days and nights. The Pledges need our support as they let go of all the worldly things that distract them from who they really are. They are remembering that they are more then a body or a member in a family. They have asked for this Initiation and time to align with The Great Mystery.  During this initiation time, the Pledges have gone through a process that changes them internally and sheds light on what is truly important in life. Many find that things have come into their lives during the next year, and that old pathways have come to pass.
Before a Vision Quest is started, the Pledges are asked to attend sweat lodges, often over many days. During camp, all Supporters are asked to attend one or more sweat lodges to assist themselves to remove the city, to cleanse from their daily lives, and to arrive in harmony with natural world around them.
During this time the Pledges focus their heart, mind, body, and spirit on the guidance they are seeking. Supporters are praying to support the Questers to overcome their earthly wants and desires and face their human nature to fully receive the Vision.
Upon completion, the Pledge is brought back to a sweat lodge. It is a blessing for supporters to receive their Pledges fresh from the Mountain.
Later they are given time to speak with the Medicine Person who can help interpret their Vision. The Medicine Person helps the Quester understand their experience, as they are usually very practiced in these ways, and can offer examples and knowledge around these special situations.
The Vision that is received will provide guidance for Questers for the rest of their lives. Some people are called to do many Vision Quests over the course of a lifetime.
Those interested in a Vision Quest can begin by meeting with Sweet Medicine. Plan to bring a package of tobacco wrapped in red cloth because this is the traditional way to request more information and the instructions.
Past History of Vision Quests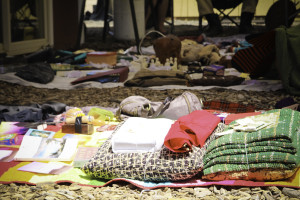 The Vision Quest was often used as a Rite of Passage, marking the transition between childhood and full acceptance into adulthood.  A person's first Vision Quest was done during their transformative teenage years. When the older child was ready, he or she would go to a medicine person who was trained in such quests. They would assist this youth by preparing them to be alone in the wilderness, often with a period of fasting. This usually lasted for a number of days while the child became attuned to the spirit world.   Usually, a Guardian animal or force of nature would come in a vision or dream and give guidance for the child's life.
A Vision Quest helped the teenager to access spiritual communication and to form complex abstract thoughts. Through this Rite of Passage the child would cultivate courage and learn to take responsibility for themselves and their individual contribution to a healthy society. The child returned to the tribe and once the child had grown he or she would pursue the direction and instructions given during the Quest. After a Vision Quest, the child would become an apprentice of an adult in the tribe of the shown direction (Medicine Man/Woman, boat-maker, arrow-maker, or good hunter and so on).
The Vision Quest was the learning and initiation process of the youth to find out One's place in this world and who they were.
Families and friends of the entire clan prepared for the Vision Quest. They would bring food for those watching out and keeping the sacred fires for the Questers, bringing in the firewood, prayers and other services of support during these days before camp and during the four-day Quest. Supporters celebrated the return of the ones who faced themselves and who found their spiritual connection to the Creator. When they returned, Pledges brought the blessing of wellbeing to the entire Camp.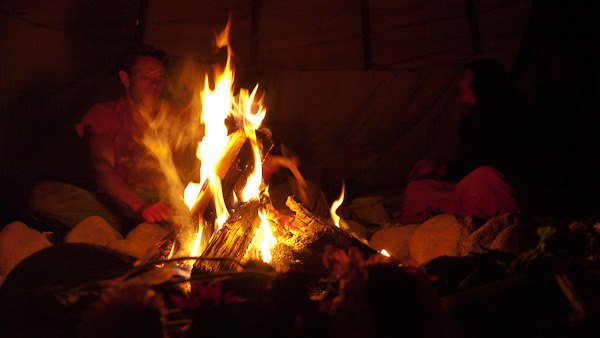 More Information about our camp:
Pledges: those promising to spirit that they will go stand and pray waiting for an answer or direction to walk in their lives. The pledge is to follow the instruction and stand in their altars for four days and four nights, without food or water, being sustained by spirit alone. We call this the person seeking for the place among the people.
Supporters: these are the family, friends, loved ones and community that come together to assist each pledge will have a good supportive camp while they are on the Hill. Supporters should come to camp to lend a hand and set up the camp and support the leader and helpers to have a peaceful camp. This insures that the pledge will go to completion in their ceremony. The supporter will have many things that they can do while in camp. They can tend the fire, watch the gates, and help prepare the food for those in camp. We invite all ages to come join in this ceremony and village camp for these 6 days.
Elders: are honored and sought out for their wisdom and positions.
Children: we honor and respect that we all have different ways we raise our children. We hope this introduction to this Vision Quest is a new way to help them love nature and learn different ways of living. We ask that you ask the children to respect the ceremonial spaces. There will be places they can dig in the dirt, so small shovels and buckets and toys are encouraged. They can share games with other children. Children will have their own area to explore, create and play, as well as lodges that support them in these ways. You are responsible to know where your child is. We do have wild animals that do not know the difference between them and young lambs. So, keep your child in site. We ask that no child under 12 be in camp without a parent in camp. Please see that those who are coming have an adult sponsor to be with.
Health: If you are planning on attending this ceremony please bring with you a willingness to help, reverence for the unknown, and plenty of good spirits. We ask that you contact us if you have any questions, special needs, or medical issues we need to be aware of during this time at Deer Haven.
Purification Ceremony: There will be purifications (sweat lodge ceremonies) each day, as well as teachings and prayer circles each night. Everyone coming into camp will be required to go in a sweat lodge ceremony, with some exceptions. If you have not been in one before know that is a sacred and safe steam bath and if you are able to attend one before coming, it might be good to do this. Ask about upcoming lodges in your area from any of us. We currently have them at Hummingbird Hill, in Sherwood OR.  If you have a reason you cannot get into a lodge for purification, please contact Yellow Robe or Sweet Medicine. Guest Elders may gift us their medicine by pouring water for us all. It is a traditional way of respectfully saying thank you to offer them loose-leaf tobacco wrapped in red cloth.
Moontime: Women on their Moons (bleeding time) are asked to come prepared for this High Ceremony of praying. We have a place just for our women if they wish to come to camp and to be supported in their own ceremony of life force renewal. This is called the Moontime. It is a time of sisterhood and hopefully a relaxing time.
What to bring: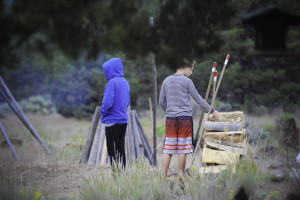 tent
sleeping bags
flashlights
one gallon of water per day for personal drinking
warm clothing
sunscreen and sun hat
musical instruments
drums and rattles
towels
flip flops
personal plate, cup and silverware, with your names on them
folding camp chair
time keeping device with alarm
sweat dress for women and girls and shorts and towels for men
We do not take showers or wash our hair until all the Pledges are off the Mountain. After the four days, you are welcome to take a shower in our outdoor solar shower, after the pledges and elders.
Dress attire: Men: We ask men to wear long pants during camp. If you want to go into your tent and wear shorts this is fine. When around the kitchen or the ceremonial area, long pants and skirts please in respect to the indigenous peoples' ways. Short sleeve shirts are fine. Women are encouraged to wear a dress or skirts while in camp. A sweat dress is usually something of cotton, as other synthetic fabric can get pretty hot. No mini skirts or tank tops. The people can wear ceremonial shirts, dresses, and shawls for feast day and night ceremonies. This is a way of honoring the spirits with our best. We dress up for these times.
Vans & RV: If you are coming with a van or camper, let us know ahead of time so we can plan for your vehicles. We do ask that you not use your generators during the camp.
Cell Phone: We do have service in this area. We would ask that you keep your cell phones in your cars if you use them there. If you are required to be on call, then a helper needs to know this. Otherwise we ask that you go to your cars for your cell connections or come and talk with Grandfather Fire to send other messages this way.
Leave at Home: guns, drugs, alcohol, computers. We ask that your pets stay at home or go to resorts for the week or have a loving person watch them that can not attend camp as a way to honor and support the pledges. If your dog is an Assistant animal then by all means they are welcome to assist you.  Just let us know and prepare for their food, shade, and water needs.
Cameras: Cameras are allowed, as long as they are not used during ceremonies. You are welcome to take pictures of the camp. Please do not take pictures of the altar during the ceremony. We ask that you wait until the pipes are smoked at the End, before you take pictures of "returning pledges."   It would be wonderful to have some pictures of the events in camp, and of the people and the Talent show for the archives. We are creating a new website and would love to share pictures for this too this year. Please be respectful by asking to take pictures, as not all people like their pictures taken at this time of ceremony.
Recycling and Sustainability: We do crafts, put on a talent show for all,  and really try to do a wonderful job of caring for the environment while there. We recycle and ask if any of you can help haul this away to a recycling center or do a dump run for us at the end of camp with your truck or trailer, we can use the help.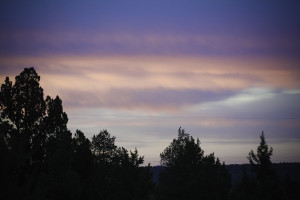 Our Vision Quest ceremony happens in mid June annually. Contact Sweet Medicine directly in order to inquire about Pledging and Supporting. Check our "Calendar" page for upcoming dates. Please contact us if you have any questions. We look forward to seeing you at camp!
[add_posts category="vision_quest" show=1 h=3 img=true]
If you are a Vision Quest Supporter please click here for more information