Our Team
Elder and Spiritual Leader
(541) 306-0383 swtmedicine@gmail.com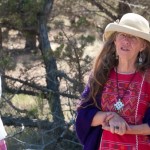 Sweet Medicine Nation (Chickasaw/Choctaw/French/Irish) is a gifted artist, educator, lecturer, and healer who guides and initiates personal growth in others with her eloquence, wisdom, and gift for serving others. She awakens us to the personal and social value of earth stewardship, honoring the wisdom of natural ways to benefit ourselves and Mother Earth.
Sweet Medicine is involved in numerous local and International groups, federal agencies, endangered species research, and riparian studies and education. She is also a master of edible and medicinal plants of the local region in Central Oregon. Her background in Alternative Medicine, Midwifery, and Herbology, along with her written articles and books based on medicinal and edible native plants, compliments her heritage and love of sharing natural knowledge.
She is the founder and has served as the President of the FWCF in Oregon for over 19 years.
Board of Directors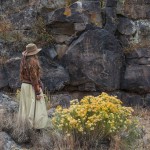 Christine D'Esposito, Secretary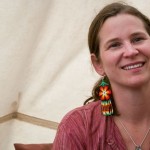 Christine is a Doula and Childbirth Educator, song catcher, herbalist, ceremony facilitator and sacred clown.  She lives in Portland Oregon where she spends her time snuggling babies, puddle stomping and refining the art of being helpful.  She is  a fascinated by rites of passage and the human condition and loves accompanying people to their edge and back again.
Christine was called to the Red Road by the medicine songs.  She has had the opportunity to study and participate in many ceremonies and play with Sweet Medicine Nation over the past seven years through Four Winds Community Foundation.
Portland, OR Leader for Sweat Lodges, Singing & Drumming Circles, and Boys Rites of Passage
Yellow Robe Mann
(503) 621-0499 tommann4@frontier.com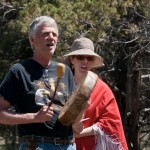 Portland, OR Boys and Girls Rites of Passage Facilitators
Julie Foster
(503) 793-3875 jewelsfoster@gmail.com
Michael (Lance) Foster
(503) 545-0701 michael.foster.5249@facebook.com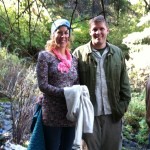 Advisory Team
David Carson (Choctaw) – Author & Lectures
Felipe Ortega (Apache) – Smithsonian potter
Technical Support Team
Marshelle Backes, Headquake Media, Website Administration
Brad Smith, Hot Pepper Studios, Website Design