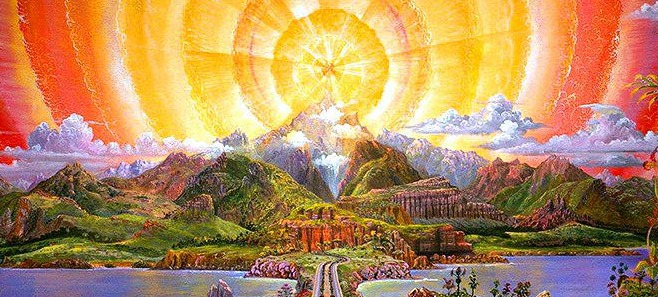 Teleclass on December 13 at 11:30 am (2:30 EST) 
USHERING IN AQUARIA: Gaining A Vision
With Founder of Global Exchange and Fair Trade USA Dr. Kevin Danaher
Chickasaw/Choctaw Wisdom Keeper Sweet Medicine Nation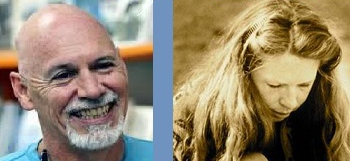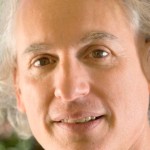 Author of the Cosmic Weather Report, Master Astrologer Mark Borax teams up with guest speakers for three panel discussions on the themes of the final Uranus/Pluto squares that usher us into the Age of Aquarius. Learn more about the astrology behind this series.
Gaining A Vision
DECEMBER 13  
Saturday, 2:30 pm Eastern,  Over the telephone
Register –  Suggested Donation $10 – $20
Between 2012 and 2015 a rare series of Uranus-Pluto squares sets the foundational tone for the Aquarian awakening of our time.  These squares are directly linked to the 1960s change in consciousness, because Uranus conjoined Pluto in 1966, setting the tone for that earlier revolution.
The most recent square in April, 2014 ushered in a time for us to claim our true power. The upcoming square on December 14/15 calls us to gain a vision of the new. And the final square next March has to do with reaching out to others and gaining community awareness.
To address these powerful themes we've invited guest speakers to join Mark Borax in panel discussions via TeleClass. Each will speak for twenty minutes, then team up for a question-and-answer panel.
Gaining A Vision – This Saturday 11:30 am (2:30pm EST)
Mark Borax will share his insights alongside Founder of Global Exchange, FairTrade USA Dr. Kevin Danaher and Indigenous Wisdom Keeper Sweet Medicine Nation.
Fourteen minutes after midnight, eastern U.S. time,  on Monday, Dec. 15, Uranus squares Pluto for the sixth, penultimate, square, which opens the gates of vision, setting the stage for  you to gain a  blueprint of the future.
 Visions are funny, because they don't always come as lucid pictures in living color. Some arrive quietly like seeds burrowing into the wintry earth. Some come as a feeling or sensing into the new. Or  as an inkling, impulse, idea. Or in the form of a  person who shows up unexpectedly on your doorstep. Or a message in a song. Or  it may arrive full-blown and shake you to the core. Here at the  tail en d of the Year of the Horse we have extra thrust  to clear whatever's in the way of making  your deepest dream come true. The times, once again, are changing.   More Info
Founder of Global Exchange, Fair Trade USA and Green Festivals Dr. Kevin Danaher
Dr. Kevin Danaher is a co-founder of Global Exchange (1988), co-founder of FairTradeUSA (1997), founder and Executive Co-Producer of the Green Festivals (2001), and Founding Executive Director of Friends of SF Environment (2012). His 1985 PhD in sociology from the University of California at Santa Cruz was based on his dissertation, "The Political Economy of U.S. Policy Toward South Africa."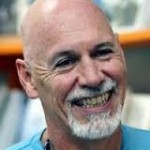 Described by The New York Times as the "Paul Revere of globalization's woes," Dr. Danaher's analytical expertise, sense of humor and blunt eloquence make him an exceptionally dynamic speaker. He is the author and/or editor of 11 books, including his latest, "The Green Festival Reader: Fresh ideas from Agents of Change"; "Building the Green Economy: Success Stories from the Grass Roots". He has lectured at universities and to community organizations throughout the United States and published articles in the Washington Post, the Los Angeles Times, the San Francisco Chronicle, the International Herald Tribune, Harvard Educational Review, the Nation, and many others.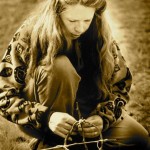 Indigenous Wisdom Keeper of Chickasaw/Choctaw descent Sweet Medicine Nation,
Founder of the Four Winds Community Foundation
Sweet Medicine Nation is a gifted artist, educator, singer, author and storyteller who shares her lessons with passion, kindness, eloquence, wisdom, and humor, awakening us to the sacred realities present everywhere. She lectures and conducts workshops worldwide, bridging cultural anthropology and comparative religions symbology.
She is the Founder and Executive Director of Four Winds Community Foundation, a non-profit organization dedicated to the education and sustainability of Native Ways within our world family.
Of Chickasaw/Choctaw descent, Sweet Medicine is honored as an Delegate for the Indigenous Congress of the Americas and is a well respected native healer. She is one of Earth Peoples United's honored Wisdom Keepers at the annual Deer Mountain Wisdom Keeper & Youth Council.
Master Soul Level Astrologer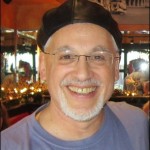 For more than 25 years Mark Borax has helped people  contact their core nature and life purpose.  In 2010 he originated a two-and-a-half year teaching program and certification course of Soul Level Astrology . Mark's first book,  2012: Crossing the Bridge to the Future, describes the author's seven-year mystical apprenticeship under the California redwoods. Mark helped Ellias and Sara Lonsdale launch a mystery school which birthed a new form of astrology called Star Genesis. Mark's most recent book (co-authored with Ellias) is a Cosmic Weather Report inspiring readers to rethink the whole purpose of humankind and bring on a new future.
REGISTER with FOUR WINDS COMMUNITY FOUNDATION
Suggested Donation $10 – $20