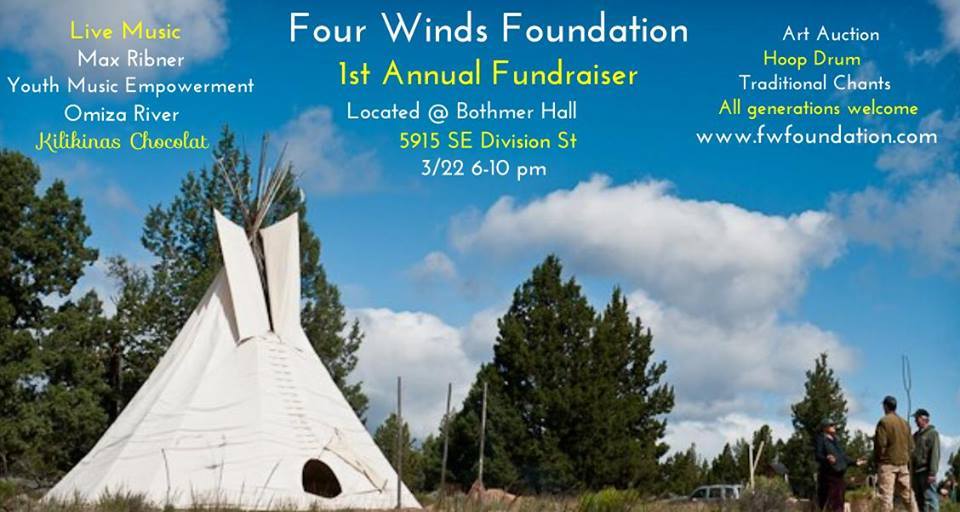 Join us for an evening of art and live music at Four Winds Foundation's First Annual Art Auction & Fundraiser this March in the Portland area! We will celebrate with a silent auction, food, and refreshments.
Live music by
Youth Music Empowerment
Artists include:
Robin Lieberman, Julia DaRosa, Jannebeth Roell, Celia Kane, Tom 'Yellow Robe' Mann, Mary DeLave, and many more….
Also available gift certificates for various goods and services.
Donated art and services are still needed! We give back 50% of the proceeds from the donated art back to the artist. Services need to be fully donated for the cause. We are looking for goods and services that are between $20 and up in value. Email celia.kane@gmail.com to make arrangements.
March 22nd
6 pm – 10 pm
Bothmer Hall – 5915 SE Division St Portland, OR 97206
Click HERE for more details!